If you are looking for Day 5 of the 31 Days of Halloween, it's the post below this one.
Hello, all! Some exciting news for you today!
Announcing our first ever Scraps of Darkness BLOG HOP on October 15th!! We are revealing the AMAZING October kit and giving away TONS of prizes!! The Scraps of Darkness blog will be giving away two KITS as well as prizes being given out at each of our DT's blogs!! The chances of winning are huge and you can even win more than one prize!!! Mark Your Calendars!!!!
Here is a blinkie for you!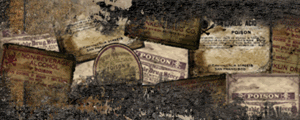 And here is the blog roll of participating blogs!
SOD Blog -
http://scrapsofdarkness.blogspot.com/
Mandy -
http://forscrappingoutloud.blogspot.com
Charlotte -
http://suepup.blogspot.com/
Nancy -
http://justaboutthedetails.com/
Karen -
http://lostcoastscrapper.blogspot.com/
Renea -
http://www.myglittercoatedlife.blogspot.com/
Cheryl -
http://www.cherylspassion.blogspot.com/
Celina -
http://scrapvamp.blogspot.com/
<---You are Here!
Jennifer -
http://scrap-escape.blogspot.com/
Lisa -
http://lisas-livingincolor.blogspot.com/
Rules: To win a prize you must become a follower on the
Scraps of Darkness Blog
and leave a comment on each blog in the hop including the Scraps of Darkness Blog. For the individual blog prizes (given by each design team member) you must become a follower of each individual blog as well. So to be eligible to win your all prizes in the blog giveaway you must become a follower over at the Scraps of Darkness Blog and each blog in the hop.
Now don't forget that there will be tons of prizes being given away! Here is a photo of the prize I will be giving away here at my blog for The Halloween Blog Hop!
(Open to U.S. and International Participants - International participants are responsible for shipping.)
Lots of Tim Holtz Goodies!
Now onto a layout I created using the September Scraps of Darkness Passages Kit. This is for the Skeletons in the Closet Challenge over at the
Scraps of Darkness forum
. This month's topic is "Who Are You - When No One is Looking?
Unguarded Layout. This is a recent self portrait that I photo edited. I used the Scraps of Darkness Passages Kit which comprised of many wonderful Teresa Collins World Traveler papers. I cut one into strips to lay over the other to represent being locked up. I added the brick masking for this effect, too. I die cut cork pieces with my Vagabond and misted some Petaloo Color Me Crazy flowers with Smooch mists in Holly Berry and Wood Stain. The small flowers are Prima Londonerry. The flourished are from Bo Bunny's Et Cetera line. The hinges are from Vintaj. I added Rouge Liquid Pearls to the flourishes.
Unguarded Close Up. I added some hidden journaling on a tag that hides behind the photo matting. The butterfly is from Prima and the brads are from the Teresa Collins World Traveler collection. The journaling reads "When no one is looking, I let my guard down and truly become ME. I don't have to care about what every one else thinks or needs. I can relax and take care of my self."
Unguarded Close up 2. This is a close up of some of the misted flowers and cork flowers on this page.